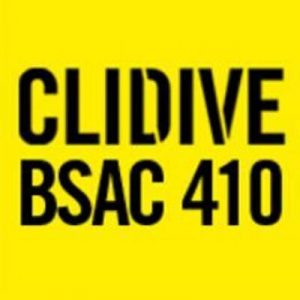 Welcome to the latest edition of Newsplash – our regular round-up of what's happening in the club.
We are about to start another Ocean Diver course, so expect the pool to be busy again for the next few weeks. But there's also still plenty of diving to be done, including a 'winter warmer' in November in Plymouth, and a cheeky trip to the Red Sea for those wanting to blow away the January blues. We also have our regular dive planning meeting in October – come and share your thoughts on this year's diving and help plan next year's, particularly if you have ideas for a trip.
Finally, check out the brilliant dive reports from the Farnes and the Sound of Mull, with hopefully more reports coming soon.
Upcoming trips
Isle of Man: 28 September-2 October –
Sports Diver
The Isle of Man has the nutrient rich waters of the Irish Sea flowing round it, bringing tons of life and colour to its dramatic coastline. A fair few wrecks have also come to rest there over the years…
Contact preeda@clidive.org for more information or to book.
Portland, Dorset: 13-14 October –
all levels
Fun diving and training trip, with spaces open for divers of all levels. Finish your Ocean Diver or Sports Diver qualification or just enjoy the fantastic diving. Mostly full on the training spaces, but still plenty of fun diving spaces.
Contact chris@clidive.org for more information or to book.
Plymouth, Devon: 10-11 November –
all levels
Suitable for all qualified divers, Plymouth has some of the best scenic and wreck dives in the country. The waters will be cooling down a bit, and the air will have cooled a lot, but as this will be run from a larger boat than normal there will be plenty of opportunity to warm up on the surface between dives.
Contact steve@clidive.org for more information or to book.
Red Sea, Egypt: 4-11 January 2019 –
Sports Diver
The Red Sea has been on every diver's top ten since Jacques Cousteau introduced it to the diving world in the 1950s. Coral reefs and sharks with the odd wreck thrown in for good measure. What's not to like?
Contact kate@clidive.org for more information or to book.
Calling all Ocean Divers!
Sports Diver course: 11 October – 15 November
Cost: £199
Even if you have only recently completed your Ocean Diver course, or if you are a PADI Open Water diver, you can keep your hand in during the 'dry' season and do the Sports Diver theory and pool work.
Sports Diver develops your knowledge of the physics of diving, diving in different conditions, assessing risk and rescuing others. Once fully qualified and suitably experienced, it equips you to be a safe and competent buddy, able to undertake a wide range of dives to a maximum depth of 35m.
For more information, check out the BSAC website or contact Richard Kelly, the Training Officer training@clidive.org.
Dive Planning meeting – have your say!
Tuesday 16th October, 7pm – Lord Clyde pub, Essex Road
Every year we run an open meeting to discuss how the diving programme has gone, and to start thinking about the next one. It's your opportunity to put across your point of view with regards to the diving that Clidive did this year and will do next year.
This year we'll be running it at the Lord Clyde pub, where we had the half-year meeting (they will have beer this time!).
Diving Officer Chris Wilson is very happy to help you flesh out trip ideas before the meeting if that would be of use or if you can't make the meeting, or if would like to talk about things/give feedback one to one rather than in a group. Just email him on chris@clidive.org, catch him in the pub on a Thursday evening or on a trip, phone or WhatsApp him. Or just turn up!
See what you missed: trip reports
The Farnes (August Bank Holiday)
Everybody loves diving the Farnes – you can find out why here.
Tobermory/Sound of Mull (August)
Actually, the same goes for the Sound of Mull! The trip report is here.
Dive Show – grab a bargain!
Birmingham, 27th & 28th October
Every October there is a big dive show at the NEC in Birmingham. It's easy to get to by train from London, and is a great place to go shopping for dive kit – there will be lots of different manufacturers and shops there, so you can try things on, compare different models and usually snag a bargain or two.  Some Clidivers will be heading up, mainly on the Saturday.
BSAC is offering discounted tickets for some people, including newly qualified Ocean Divers and BSAC Instructors: https://www.bsac.com/news-and-blog/free-dive-show-tickets-and-workshops-at-dive-2018/
If you don't qualify for one of those there will be other offers that will come along that you will qualify for – don't pay full price!
If you'd like to join in the Clidive group going, or buddy up with a more experienced member to help you with shopping advice, or are willing to give shopping advice to newer members, then please drop Chris a line on chris@clidive.org.
Social News
Escape Rooms: Monday 5 November, 6.45 pm
Enigma Quests, 2-12 Wilson Street, London EC2
The social team has managed to book two escape rooms for a fun team-building event.
The Million Pound Heist: your team will have to break into the safehouse of London's most notorious criminal gang
School of Witchcraft & Wizardry: grab a chance to prove that you are a true witch or wizard.
Duration: 1 hour (from 7pm)
Cost: £30
Contact: social@clidive.org to find out more and book
For details of all social events, see here
BBQ Thanks
Massive thanks to Neil – Chair of Clidive – and Lucy Rickards for hosting this year's BBQ in their Hertfordshire home.
Clidive t-shirts for sale
Bargain t-shirts are available available in s, m, l, xl and xxl.
The standard T is in red or black, and costs £10
'Dive programme' Ts from 2017 are in black only, and cost £8
Contact Preeda@clidive.org or see her on a Thursday evening.
Name that DSMB
And finally, a quick reminder from the Diving Officer to put your name on your delayed surface marker buoy (especially if you buy a new one at the Birmingham show). Particularly at busy dive sites, it will make sure the cox is following you under water, and not somebody from another club.