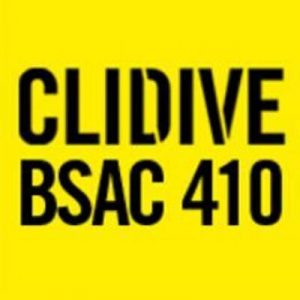 Welcome to the latest edition of Newsplash – our (not quite) monthly update on what's happening in Clidive.
In this edition: lots of new qualifications; a reminder about the AGM and the Christmas Party; the 2019 Clidive Lecture Series (book your tickets now!);  a couple of new social dates for those dark winter months; the search is on for a new winter mooring for the boats; and finally, a reminder of just some of the great diving we've been doing this year.
The 2019 Dive Programme will be published at the Christmas Party and online on 8 December. Can't wait!
Congratulations Corner
We're a bit behind with our congratulations – the following have all qualified since mid August:
Ocean Diver

: Tristan, Dana, Jean-Baptiste, Jan, Wandy, Christos and Niovi

Sports Diver

: Arthur

Assistant Instructor

: Debbie Pippard

Diving For All instructor

and

CCR Rebreather Diver

: Tom
If I have missed you off the list, please email me on elaine@clidive.org 
Annual General Meeting
Friday 30 November, 7.30pm
St Pancras Hospital,  NW1 0PE
All members should by now have received email notification of this year's AGM. If you haven't, please contact: clidivesecretary@gmail.com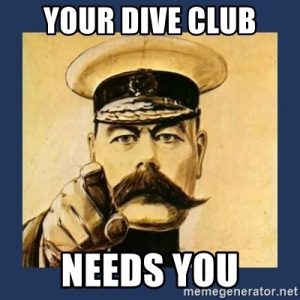 As well as discussing how the last year has gone, we will elect the new committee and appoint various other posts. Only the Diving Officer (elected) and Training Officer (appointed) need to have any particular qualifications to do the job – the rest are open to everybody.
We need members to be prepared to play a role, even if it's just for a year, so please do think about putting yourself forward.
And please put the AGM date in your diary – we need a certain number of members to attend to be 'quorate' and abide by our formal constitution.
A word from the Treasurer
Ian says: if you incur any expenses on behalf of the club (for example on a dive trip), you now have a maximum of 60 days from the date of purchase to claim your money back.
Please get your receipts in promptly if you want to be reimbursed!
Pool closure dates
20 December & 27 December
Ironmonger Row baths will be closed to all customers on these two Thursdays – I'm afraid you'll have to find an alternative way to work off the mince pies.
Christmas Party
8 December, 7.00pm-3.00am
Your chance to get into the Christmas spirit with your diving friends, and enjoy live music, Caribbean cooking, a photoshoot 'with a difference' [I have no idea! Ed], and the legendary Clidive Christmas raffle. There will also be a prize for the best Creative Christmas Outfit!
Friends and family welcome.
Tickets: £10 (includes food – all proceeds to The Shark Trust)
Contact: social@clidive.org
If you want to donate a raffle prize, please let us know as soon as possible.  
2019 Clidive Lecture Series
While you're waiting for next year's Dive Plan to be published, start filling your 2019 diary with Clidive's exciting and presitigious new Monday night lecture series.
Click on each lecture title to see full details.
Paul Cox, Managing Director, the Shark Trust
Dr Richard Walker, Chair, Ghostfishing UK
Nick & Caroline Robertson-Brown, Frogfish Photography
Steve Ellis (licensee of HMS London) & Mark Beattie-Edwards (CEO, Nautical Archaeology Society)
Dave Lock, BSAC National Instructor & Technical Diver
All lectures:
Time: 7.30-8.30pm (doors open 7.00pm)
Venue: The Troy Bar, 10 Hoxton Street, London N1
Cost: £5 per ticket (all proceeds go to Clidive's 2019 charity – the Shark Trust) Contact: social@clidive.org
NB These lectures are being advertised beyond the club, but a number of tickets have been reserved for Clidive members. Please buy your ticket as soon as possible to avoid disappointment.
…and more for the wreckies
International Shipwreck Conference
Plymouth, Saturday 2 February 2019, 09:30-18:00
The International Marine Archeology & Shipwreck Society (IMASS) will be holding its 37th annual conference in February. There will be a full and varied programme of talks and the opportunity to mingle with some people who really know their wrecks! There will be a visit to the Royal William Yard – a Grade I listed ex-Naval victualling yard – on the Sunday.
Attendance at the conference gives you free membership of IMASS. Full details here.
Anybody know of a good marina?
As many of you will be aware, we store at least one of the boats over the winter at Gallions Point Marina in East London.
Or at least, we did. Gallions has now fallen victim to the blight of property development and has closed down. We are searching for a good, easily accessible alternative, so if you know of any 'secret marinas' on the Thames with decent slipways, please contact Steve Walsh: steve@clidive.org
Winter socialising
Because you might miss your Clidive friends over the winter…
International food party
Saturday 19 January 2019, 7.00pm
Celebrating Clidive's amazingly diverse membership, all members are invited to this free party, which has become a regular fixture on our social calendar. All you are asked to do is cook a dish or bring a bottle (or two).
Anastasiya Grachova will be organising and hosting (address will be provided).
RSVP by 15 January (including details of what you will cook): social@clidive.org
Escape the City winter hike – Kent
Saturday 23 February, 8.45 am (meet London Bridge)
Katy O'Connell will be organising an opportunity to shake off the winter blues on a 10-mile circular route from Sevenoaks, taking in Knole House and deer park and Ingham Mote. More details here.
Clidive t-shirts…
…are still available in s, m, l, xl and xxl.
The standard T is in red or black, and costs £10
'Dive programme' Ts from 2017 are in black only, and cost £8
Contact Preeda@clidive.org or see her on a Thursday evening.
Winter reading
If you haven't got around to reading the most recent trip reports, here's a reminder of what we've enjoyed recently:
Tobermory/Sound of Mull (August)
Broken legs, burst tyres, missed trains and ferries, hacking coughs…nothing was going to stop us enjoying the fabulous diving of the Hebrides. Read about our odyssey here.
The Farnes (August)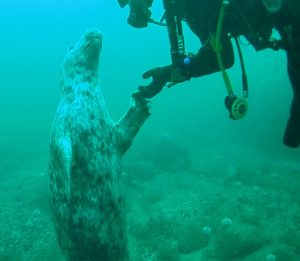 What better way to spend the Bank Holiday – seals, seals, lots of other stuff and seals. Oh – and RNLI Day at Seahouses. Read Susie's report here.
Training Trips (July & October)
Never been on a Clidive training trip? Here are two reports that give a very good idea of the experience at two very different sites. In July we went to Plymouth and in October a last-minute change of plan resulted in a rare Clidive visit to Stony Cove.
Isle of Man (September)
Colour, critters, caves and clear, clear waters. Read here to find out what this Irish Sea jewel has to offer.
Items for the next Newsplash to elaine@clidive.org.