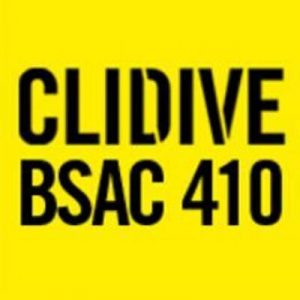 Welcome to the latest edition of Newsplash – our regular blog round-up of what's happening in the club.
The last six weeks have been the busiest we've seen in a long time, with a record 18 trainees signed up for the Ocean Diver course. The numbers have stretched us all, with three groups every week for the theory sessions, all available instructors in the pool, Richard's planning skills being put to the test reorganising training groups around progress made and who actually turns up, and all the kit being in constantly in use.
We've also managed to run a couple of dive trips, with kit being whipped off trainees' backs and straight into the van! A huge thank you to all the instructors, the cupboard helpers, the lifeguards, the Dive Managers and their helpers for your patience and enthusiasm; and to the trainees for generally turning up on time, following instructions and coping with last-minute changes of plan.
Dive Trip Update
There have been a few changes to the dive programme. The up-to-date version is always at: https://www.clidive.org/diving/dive-programme/ but below we've highlighted upcoming trips with availability and new/moved trips.
There is something for everyone here. If you've not signed up for  the rest of the season then you're missing out on a treat!
August
Tobermory Expedition (west coast of Scotland): Sun 5 – Fri 10
Last-minute space available – suitable for experienced Sports Divers and above. Fantastic scenic and wreck diving in the beautiful Inner Hebrides.
Contact chris@clidive.org
St Abbs (east coast of Scotland) long weekend: Fri 17 – Mon 20 
2/3 spaces – suitable for all qualification levels. Tons of life in a well-loved marine reserve. A true UK diving mecca!
Contact phil.page1976@gmail.com
September
Moved! Pembrokeshire (Wales) long weekend: Sat 15 – Mon 17
Booking newly opened! 
Suitable for all qualified divers. Puffins, sheer walls and the possibility of diving the Smalls Lighthouse. We need to know have bookings as quickly as possible to secure some accommodation please, so don't delay!
Contact elaine@clidive.org
Isle of Man (NW England) long weekend: Fri 28 Sept – Tue 2 Oct
Diving off a hard boat – suitable for Sports Divers and above. Dramatic coastlines, wrecks, monster crustaceans, seals and caves. See here for more info.
Contact preeda@clidive.org
October
Lake District long weekend: Fri 5 – Mon 8 
Suitable for Sports Divers and above. You've walked the lakes, now dive the lakes. Something a bit different for adventurous divers.
Contact nick.harrison@surveying-services.net
November
Moved! Plymouth winter warmer: Sat 10 – Sun 11 
Booking opened!
Hard boat trip – suitable for all qualified divers. Rounding off the UK season as we started. One last outing for the drysuit before packing it up for Christmas.
Contact steve@clidive.org
January 2019
Moved! Red Sea: Fri 4 – Fri 11 
Suitable for Sports Divers and above. Coral reefs and sharks with the odd wreck thrown in for good measure. What's not to like?
Cost: £1000-£1200 
Contact: kate@clidive.org
February / March 2020
New! 
Andaman Islands
Open for expression of interest – dugongs, mantas, turtles, whales,  tropical fish, sharks and swimming elephants! See here for more information.
Cost: £1200 approx
Contact: preeda@clidive.org
Training
'Mayday' evening
9 August, 7.00-9.30pm – open to all – no charge
Would you be any use in a diving emergency? Could you call the coastguard? Send up the right flare? Safely give oxygen? Put somebody in the recovery position? This fun, free event will help you to refresh those skills that (hopefully) normal diving doesn't reach.
Over the evening you will brush up on your O2 admin, learn how to use the VHF radio, fiddle with flares and recap on resuscitation. We should all be practising this stuff at least once a year, so here's our opportunity.
Contact Bart@clidive.org as soon as possible to reserve your place.
Social Events
Up-to-date information about all social events over coming months can be found here or contact the team on social@clidive.org. Below are what's on over the next few weeks.
Informal drinks – Friday 27 July, 7.30pm onwards
Netil360, 1 Westgate Street, London E8
Come and join us for a rooftop drink just off Mare Street in Hackney. The bar is a short walk from London Fields station and on loads of bus routes. Just turn up – everyone welcome.
Sea Creatures, Life Beneath the Ocean: Sunday 12 August, 3pm
Royal Horticultural Halls, Greycoat Street, SW1
A group is going to this exhibition of 'plastinated' specimens, featuring both full-body creatures and body parts and organs, as well as digital exhibits. If you want to learn more about whales, shark, dolphins, octopuses, penguins and much more, this is your chance. The group will be meeting for a pre-exhibition drink and drinks/dinner afterwards, and you are welcome to join for all or part of the event. Please get in touch quickly if you want to join us for dinner so that we can confirm numbers.
Cost: £20
Contact: social@clidive.org
Summer BBQ! Saturday 1 September, 4pm
Hertford
Neil and Lucy Rickards have kindly offered to host an out-of-town summer BBQ at their home, which is 10 minutes walk from Hertford station. You can get to Hertford on the Great Northern Route from Moorgate via Old Street, Highbury & Islington, Finsbury Park and other stations in between.
All food provided – bring your own beverages. Friends and family welcome.
Cost: £10 – buy tickets from Preeda or other members of the social team.
Clidive Comms
So when I joined Clidive, Newsplash was sent in the post once a quarter and we found out about dive trips by being around on a Thursday night – oh, and smoke signals.
Things have changed a bit, and it's now difficult to keep up with all the different ways we have of communicating. Since we still get people saying they didn't know about a training or social event, here's a quick reminder of how to keep in the know.
The website is kept up-to-date with diving, training and social programmes. Members have their own login.
The official communication methods are email and Newsplash. We use these to alert you to trips, training and social events. No bookings can be taken for a dive trip until it has been advertised to all members via one of these.
Clidive of course has a Facebook page, and members and ex-members are accepted as friends.
There is a Clidive WhatsApp group, used for social reminders and occasional chat. If you want to join, contact Neil@clidive.org or Preeda@clidive.org, who are both administrators (there are others, but too many to list here).
Dive Managers regularly set up temporary WhatsApp groups for dive trips, so it is very useful to have an account.
We also have a Twitter account, mainly used as a marketing tool. We always tweet about newly qualified members and occasionally from dive trips. Follow us on @clidive.
Congratulations!
To Katie O'Connell for getting her Sports Diver qualification.
To Richard Kelly, for passing his Accelerate Decompression Procedures course.
Half-Year Meeting
Of course, another way of knowing what's going on is to come to the half-year meeting, which was held on 17 July. For those who couldn't make it, here are the highlights:
We have about a reasonable sum, which is OK but we could do with more of a 'cushion'. The boats have cost a lot this year, and we need to replace the van soon.
Thanks to the massive group of Ocean Diver trainees, membership currently stands at a very healthy 154.
We've run 10 trips so far this season, and still plenty more to come. They've mostly just been single boat trips. A couple have been moved or cancelled due to Dive Managers having to pull out. We're also a bit low on people who can run trips at the moment.
There's been loads of training going on. Not just Ocean Diver, but also Sports Diver, Dive Leader and some Advanced Diver sessions. There's also been lots of skills development courses (first aid, VHF radio, boathandling, etc).
Some of the instructors helped out on a DL/AD weekend for the region, and we ran an Accelerated Decompression Procedures (ADP) course at the same time.
Mark's doing a valiant job keeping kit working and in test.
There's been lots of work on the boats, and some new, user-friendly 'manuals' – with photos! – are being produced for preparing, launching and stowing the boats.
Thanks to Tomek, Clidive is GDPR compliant. The website is also still attracting lots of new trainees and members.
Our privacy policy has been updated, and the communications policy will be soon.
The social team is as busy as ever. Occasionally we charge a fee to cover costs (e.g. for lectures) and it has been agreed that any surplus will go to charity – currently Ghostfishing UK.
At the suggestion of a new member, we will look again at how we communicate with newly qualified divers, as they can sometimes feel a bit 'lost' once the course is over.
…and finally
If you have time to watch TV and access to Discovery Channel, this week is 'Shark Week' – eight nights of special programmes, looking at the lovely critters themselves as well as the scientists and documentary makers who work to find out more about them.
And if you want to donate to your favourite marine charity and shop with Amazon, go to https://smile.amazon.co.uk and they will donate a portion of what you spend to a charity of your choice.