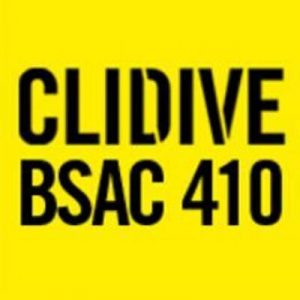 Welcome to the latest monthly Newsplash, and to 2018! We publish a short news blog each month, written for members, but open to anybody interested in the club. If you have any items that you would like mentioned or any suggestions for new content, please send them through to me: elaine@clidive.org.
Know somebody who wants to learn to dive?
We will be running 'try dives' over the next two Thursdays (25 January and 1 February).
If you have friends, family or work colleagues who look even mildly interested when you talk about diving, encourage them to come along and have a go. It will only cost them £10.
Full details on the website: https://www.clidive.org/diving/trydive/ .
They can book their place by emailing Bart on  learntodive@clidive.org
Training
Ocean Diver course starts 8 February
The six-week course will comprise lectures at 7.00pm followed by pool training at 8.00pm.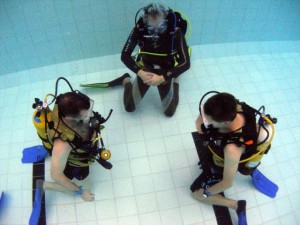 Cost: £200.50 (includes BSAC membership + 3 months Clidive membership)
For more information go to the website: https://www.clidive.org/training/learn-to-dive/ or speak to Bart or Richard Kelly.
Sports Diver course starts 22 February
If you really want to make the most of the 2018 dive season, now's the time to get your Sports Diver qualification under your weightbelt.
The theory lectures will be held at 8.00pm, 22 February – 29 March (six sessions). They will be followed by pool sessions where you will learn further rescue skills and be taught how to use equipment such as delayed SMB and compass.
Cost: £210 (includes BSAC membership + 3 months Clidive membership)
For more information, go to the website: https://www.clidive.org/training/already-a-diver/ or speak to Bart or Richard Kelly.
Boathandling Course
Theory: 12 April
Practical: dates tbc
Cost: £150

Have loads of fun and help the club out too by learning to drive our RIBs.
We always need more boathandlers, so why not take the first step and do a boathandling course.
For more information, see here: https://www.clidive.org/training/boat-handling/
To sign up, contact: chris@clidive.org
Message from the Diving Officer
Chris Wilson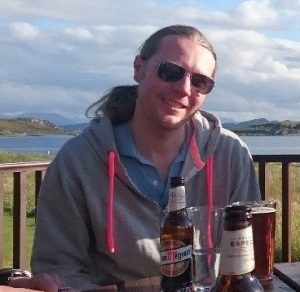 I hope everyone had a great Christmas and New Year. I certainly did, and now, as I'm sure with all of you, my thoughts are turning to booking on some great dive trips this year.
If you've been too inebriated through the festive season to have read it yet, the 2018 dive programme is available at https://www.clidive.org/diving/dive-programme/ and accompanying brochure at https://www.clidive.org/wp-content/uploads/2017/12/dive_programme_2018_website-1.pdf .
As you can see, there is a lot of fantastic diving available this year but please don't wait around too long to book as you might be disappointed. We've already got one trip full with a waiting list and a couple more fast approaching that point.
To book please email the person running the trip – email addresses are at the bottom of the dive programme.
Upcoming trips
There are still a few spaces on some upcoming trips, so why not book on now before it's too late!


15th to 19th February we're off to Lanzarote for both Training and Diving. This is both a great opportunity to get your Ocean Diver or Sports Diver finished and a nice place to spend a few days in the sun, enjoying great diving while the rest of the country try and remember what the sun actually looks like.
You can read about last year's trip here: https://www.clidive.org/dive-trips/lanzarote-training-trip-31-mar-2017/
Email Richard on richard@clidive.org if you'd like to book a place.
10th and 11th March we're off to Plymouth for a Winter warmer on InDeep's Hard Boats.
Get a few sneaky easy winter dives in before the season starts properly, and enjoy a little of the local Plymouth hospitality at the same time. Please email Andrew on andrewmjohn@hotmail.co.uk to book.
The British dive season officially starts at Easter. This year we're heading to Portland for the long holiday weekend (30th March – 2nd April).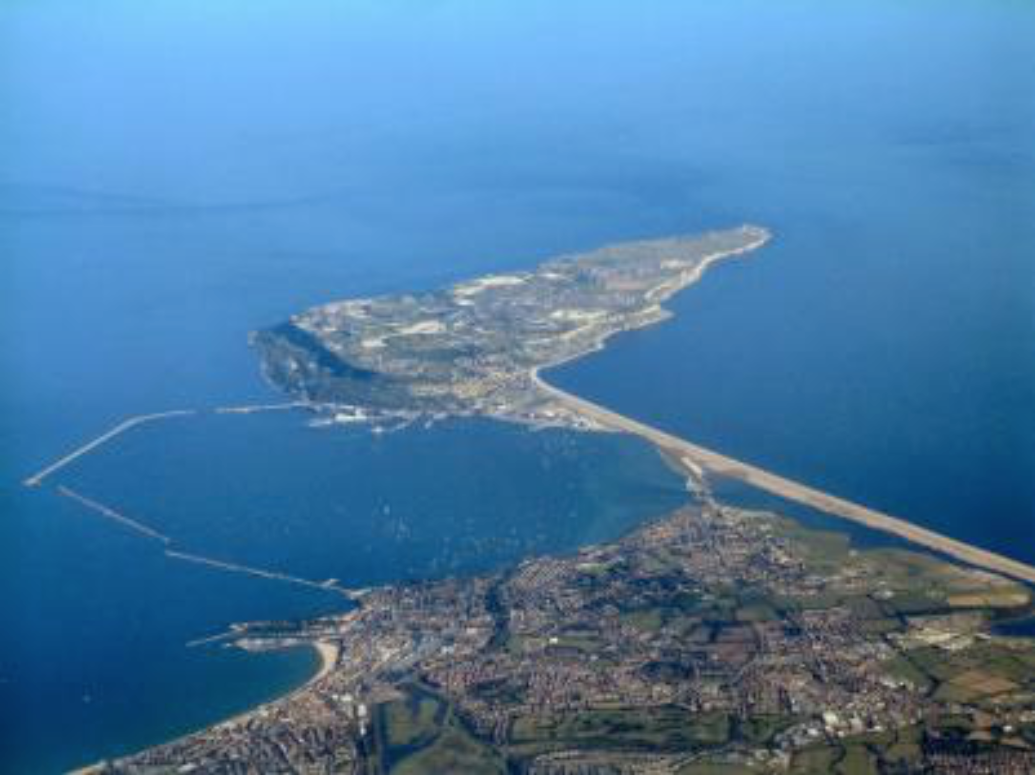 With it's easy logistics, quick access to a range of high quality wreck and reef dives and great local food, it's the ideal way to start to the season. Read about diving in Portland here: https://www.clidive.org/dive-trips/pleasure-in-portland-12-october/ 
There will definitely be something for everyone here. Please email me on chris@clidive.org to book.
Practise, practise, practise
Once you've booked on some trips you should think about getting some practice in.
When was the last time you cleared your mask?
Or practised emergency ascents?
Can you still hover neutrally buoyant?
The pool is available for all members to use 8.00-9:30pm every week so come along and practise. It'll make the first trips of the year more enjoyable and much, much safer.
Please drop training@clidive.org an email to check that any equipment you need is available.
While you're not diving, socialise!
Clidive does a lot of diving, and also does a lot of socialising. Our tireless Social Secretary, Preeda, and her enthusiastic team of helpers have already lined up the following events for this year.
International Food Party
27 January, Hendon
We will be celebrating Clidive's rich cultural diversity with food, drinks, music and dance from our members' many different countries.
Clidive Master Chef Anastasiya will coordinate a delectable menu with homecooked dishes from around the world. If you would like to contribute to the food menu please contact Anastasiya (grachova.anastasiya@gmail.com).
If you would like to come but won't be cooking, please bring a bottle or three of your favourite beverage to help us celebrate together.
Athina and Dimitrios will be hosting this party in their home, and all members and their friends and family are most welcome.
Please RSVP to preeda@clidive.org or indicate that you are 'going' on the Clidive Facebook event so that we know numbers and can send you the address. A reminder will be sent out a week before the event too.
Escape the City – Winter Hike
24 February 2018 – details tbc
Swap your fins for your hiking boots and don your Berghaus – Clidive is going walking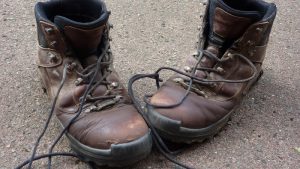 !
Details are being finalised for a 10ish-mile circular hike, accessible by train from London, with a nice pub to grab a pint and a bite to eat. We have also secured the services of an experienced hike leader so we won't get lost :-)
Further details will follow in an all-club email, but please contact Katy O'Connell (katharineoconnell@hotmail.com) with any queries in the mean time
All members and their friends and family are most welcome!
Dry Dive to 50m
14 March
London Chamber, Hospital of St John & St Elizabeth, NW8
(http://londondivingchamber.co.uk/index.php?id=dry)
Cost: £40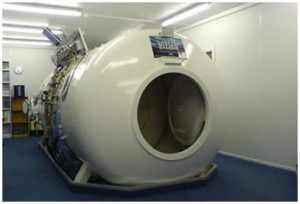 Decompression illness (DCI) can result from a diver's inability to handle nitrogen narcosis. If a diver is underwater the first time they experience narcosis, they can panic and risk DCI. A dry dive can prepare a diver mentally for what can happen underwater.
Dry diving is exactly as it sounds. The group will sit in a hyperbaric chamber, which will be compressed to 50m, before slowly decompressing. There will be a full pre- and post-dive briefing, and an opportunity to ask questions.
A hyperbaric chamber is the perfect environment to test a diver's ability at depth, but in a safe and water-free environment. You will be required to complete a self-declaration medical form.
The dry dive is open to everybody, regardless of qualification [but is probably not for the claustrophibic! Ed].
If you are interested, please let Preeda (preeda@clidive.org) know as soon as possible. There are just six spaces available on a first-come, first-served basis.
Clidive Lectures 2018
Following the success of our 2017 lectures, a new schedule is being planned as I write. Look out for email alerts.
In the meantime, you might be interested in the next lecture in the Dive Lecture Series being organised on 6 March at the Royal Geographical Society. Tickets go very quickly, so book your place now.
A note on socials
All social events are published in Newsplash, sent round by email and put on our Facebook page. If you're a real social animal, you can be added to our 'socials' WhatsApp group.
Events are often organised at relatively short notice, so please keep an eye open for alerts, or speak to Preeda on a Thursday evening.
Collector's Edition t-shirts for sale – £8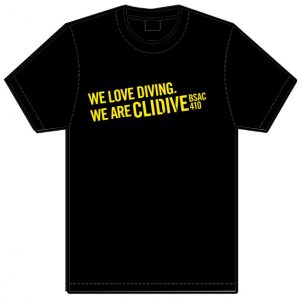 There are still a few special edition 2017 t-shirts available, with the 2017 dive programme on the back.
We also have normal Clidive t-shirts with just the logo on the front, in black or red, for £10.
Please contact Preeda: preeda@clidive.org