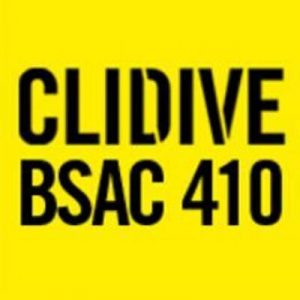 Welcome to the latest edition of Newsplash – our monthly blog round-up of what's happening in the club.
In this month's edition: some great training on offer, including a new Dive Leader course; new qualifications; an insight into what's involved in keeping the boats shipshape; the first trip report of the season; more opportunities to socialise; and some good news from Scotland.
From the Diving Officer, Chris Wilson
The UK dive season has officially started. We've had a great trip to Portland with 6 metres vis or more and I even managed to get sunburned (well, I could probably manage that at night with a full moon, but it was sunny for a day, honest)! We've also had two great training trips, one to Lanzarote and one to Spain where a number of trainees got new qualifications.
From here on in we've got three or four trips a month for the next six months, and there is something there for everyone. If you've not yet booked on the trips you want then you'd better get on it now or you might miss out! Details of all trips are here: www.clidive.org/diving/dive-programme/
To book, just email the person running the trip. Youn can email me on chris@clidive.org if you'd like more information on any trips or advice about what trips might work well for you, how the trips work, etc.
Happy diving!
May bank holiday trips to Plymouth
For those of you new to UK diving, Plymouth offers a fantastic range of wreck and reef diving accessible to all qualification levels. World-class sites such as the Eddystone Lighthouse are fantastic dives for all, from beginners to old hands. Diving the wreck of the James Eagan Layne in the early season is such a treat, seeing how the winter storms have opened it up some more. Many of us have fond memories of starting our UK diving career in Plymouth, and still love diving it decades later.
To see the sort of things on offer have a look at these videos:
https://www.youtube.com/watch?v=RytX474pegA
https://www.youtube.com/watch?v=0YOXbUjRhX4
There are currently spaces on both trips. The first bank holiday weekend is 5-7 May – to book please email Brian on brian@clidive.org. The second May bank holiday weekend is 26-28 May – to book please email Eleanor on eleanor@clidive.org.
Isle of Man: Friday 28 September -Tuesday 2 October
In October Clidive will be heading off to the Isle of Man for a fantastic 'hard boat' trip (i.e. a commercial dive boat).
The Isle of Man is off the west coast of England, near Liverpool, and is known for it's dramatic coastlines, wrecks, monster crustaceans, seals and caves. We'll be spending a long weekend seeing the best of the dive sites. Here's a video of what to expect: https://www.youtube.com/watch?v=KR4ByR29_TI
This trip is suitable for Sports Divers or equivalent and above. Please email Preeda on preeda@clidive.org to book.
Training opportunities
Contact training@clidive.org or speak to Bart for more information or to sign up for any of the following.
Oxygen Administration
Thursday 3 & 10 May: 7.00-9.30pm (Ironmonger Row)
We always carry oxygen on the boats, and it gets used as a precaution for any rapid ascent or similar incident. If you dive on our RIBs you should know how to use the oxygen, as you might be the only person available to help out in an emergency.
It doesn't matter what grade of qualification you have, or even if you haven't got your qualification yet – this course is for everybody. It's also a great way to brush up on some of your diving theory.
The course runs over two evenings, covering theory and practical. We'll refresh your basic life support techniques, as well as your knowledge of diving-related medical problems, such as decompression illness and shock. You'll learn how to assess a casualty and how to use the O2 kit safely, helping to reduce the risk of permanent injury and even keeping a fellow diver alive until the emergency services arrive.
Cost: £10
Buoyancy and trim workshop
Theory session: Thursday 17 May, 7.00-9.30pm (IRB)
Practical sessions: dates tbc
Want to be more relaxed and effortless – even graceful! – under water? Want to use less gas on a dive? Being in total control of your buoyancy is a big step towards safer and more comfortable diving.
This workshop will encourage you to think about your weighting and trim – the correct balance and physical attitude in the water – in a logical way.
Cost: £30
Dive Leader Theory
Six evenings: 8.00-9.30pm (IRB) – starts 24 May
Are you a Sports Diver or equivalent? Do you want to develop your diving skills? Do you want to do deeper, more challenging diving? Do you want to play a more active role in helping to organise diving? Do you want to become an instructor?
If the answer to any of the above is 'Yes', the Dive Leader course is for you. The full course includes 12 theory modules (which we run over six evenings), seven open-water training dives, two dry practical lessons and 20 experience dives in a range of underwater conditions.
Cost: £80
Mayday evening
This fun evening gives you an opportunity to refresh lots of different emergency skills.
Due to a rather crowded training schedule, we have decided to move it further into the season – look out for notifications of the date or register your interest now.
Cost: FREE
Try Dives
Thursday 17 & 24 May: 7.00-9.30pm
We will be holding try dives over two Thursday evenings prior to starting the next Ocean Diver course. If you have friends, family or workmates who might be interested in learning to dive, get them to come and give it a go. We will give them a short introduction in the classroom, followed by a session in the pool. More information on the website: https://www.clidive.org/diving/trydive/ 
Contact: training@clidive.org
Cost: £10
Ocean Diver Course – starts Thursday 31 May
See the website for more information www.clidive.org/training/learn-to-dive/
Congratulations Corner
Well done to the following members who achieved new qualifications this month:
Ocean Diver: Niovi Antoniou, Angela Migliaccio and Silvia Verrecchia
Sports Diver: Katy O'Connell, Soni Drew and Deborah Burrage
Open Water Instructor: Nick Harrison
Messing about with boats
As you know, Clidive owns two lovely RIBs, which do sterling work throughout the season. But keeping them up to scratch takes a lot of hard work behind the scenes.
We asked Clidive Boat Officer Steve Walsh to give us some insight into the work that goes on. Find out more about what's involved in getting us all diving here.
A very parky Portland
New member Matt Brown has written our first trip report of the season. Read about a very cold – but classic – Easter trip to Portland here.
Social Calendar
Stay up to date with the social calendar here.
BBQ venue needed!
Saturday, 30 June: afternoon/evening
We have a date for the annual Clidive BBQ, but don't have a venue. If you have the space and are willing to let us use it, please contact social@clidive.org urgently. The social team will take care of everything on the day.
Clidive Lecture: Monday 9 July, 7.00-8.30pm (Troy Bar, Hoxton Street, N1)
Marine nature conservation – getting under the surface,

by Blaise Bullimore
What did the ocean ever do for us? Is the sea really under the cosh? Why? And it matters to me because? So who's doing what about it? How's that going? And what am I supposed to do about it?
All these questions and more will be answered by the marine biologist and lifetime conservationist Blaise Bullimore. Blaise was formerly the manager of the UK's second official Marine Nature Reserve around Skomer (where we will be diving later that month).
Contact: social@clidive.org or speak to Preeda or any member of the social team
Tickets: £5
Exhibition: Sea Creatures – Life Beneath the Ocean
Sunday, 12 August: 3.00pm (Royal Horticultural Halls, Greycoat Street, SW1)
"A unique, awe-inspiring, eye-opening insight into the science and anatomy of sea creatures." 50 full-body, real specimens that have been 'plasticised', 150 body parts and organs, plus interactive digital exhibits. The exhibition invites you to explore and truly understand marine life.
Visit www.seacreaturestour.com/ for more information.
We will be meeting for a drink before the event, and will organise drinks and dinner after the exhibition too – if you would like to just come for dinner that's fine.
Cost: £20 – if we get a group of 10 we can get reduced rates and put the balance towards the drinks kitty. Contact social@clidive.org if you would like to attend any part of the event.
Some good news – protection for world's biggest flame shell bed
Steps are being taken to safeguard a Scottish flame shell reef while the Scottish Government consults to create a permanent Marine Protected Area (MPA).
Loch Carron, on the north west coast, has the world's largest flame shell bed, home to an estimated 250m of the brightly coloured molluscs.
Loch Carron was designated as an emergency MPA in May 2017, following confirmation of damage to the flame shell beds by a dredging incident. A Marine Conservation Order was put in place at the same time to manage fishing activity. The consultation will seek views on creating a permanent MPA covering the whole of Loch Carron.
Loch Carron survey work in 2017 also identified maerl beds, another vulnerable habitat, which will also be protected.
These habitats play an important role in the health of the sea – flame shells clean the water and maerl beds are a vital blue carbon store.  They both provide a nursery habitat for a wide range of species, including scallops.
The Scottish MPA network covers approximately 20% of Scotland's seas and comprises 168 sites.
The consultation runs until 13 June and can be accessed here.
Send your items for May Newsplash to: elaine@clidive.org