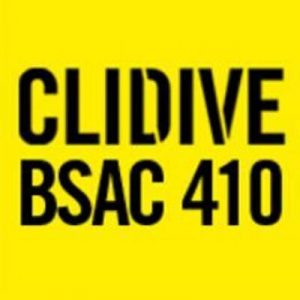 Welcome to the latest edition of Newsplash – our (really not at all) monthly update on what's happening in Clidive.
Among the items in this edition: some great diving and training so far and more to come; more qualifications than you can shake a stick at; 50th birthday reminder; planning the next season; buying more kit; discount tickets for Thai cave rescue talk.
A memorable diving year…so far
It's been a busy and exciting diving year so far, starting with a trip to the Red Sea to liven up gloomy January; continuing with our regular trips to Plymouth; visiting a new training venue in Croatia; and a trip to St Abbs, where two of our newest members had the amazing experience of seeing a minke whale under water.
A particular highlight were three RIB expeditions (yes three!) over the summer: to Handa, in the far north west of Scotland; to Normandy to dive the second world war wrecks and help BSAC commemorate D Day (or 'Jour J' as it is called locally); and to Scapa Flow as part of BSAC's activities to commemorate the 100th anniversary of the scuppering of the German WW1 fleet.
Weird as this may sound, a personal highlight (apart from Normandy), was visiting Stoney Cove for the first time in a 30-year diving career. I'll admit I was surprised by the amount of fish life, which made a first open water experience for our Ocean Diver trainees rather more enjoyable than I expected.
As I write, there is a group diving Plymouth's forgotten wrecks; and, still to come before the end of the month, a RIB trip to Swanage and a hard boat trip to Pembrokeshire (one place available – see below).
A small group of us will be nipping over to Sardinia for a long weekend with our 'native guide' Gio; and another small group will head up to the Lake District early in October to venture once again into the mysterious tunnels of a flooded slate mine and to explore the waters of Coniston and Windermere. The year will be rounded off by another training trip to Stoney Cove with a group of both Ocean Diver and Sports Diver trainees.
You can read all about Croatia and Handa as well as the 'winter warmer' on the blog. I am expecting reports on Normandy, Scapa and St Abbs, and will send round links to those as soon as they are posted.
…plus loads of training
Massive thanks to our Diving Development Officer Gillian Bell, who has organised a full programme of training courses this year, while also working as BSAC regional coach, working towards her First Class Diver qualification and achieving a couple of new 'badges' herself. There have been occasional sightings of her sleeping, but nobody has established if this is a regular habit.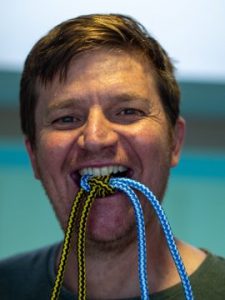 Apart from supporting people to gain various qualifications and awards (see below), she has also organised a number of skill development courses on a Thursday evening, including: AED (Automated External Defibrillator), VHF, boat handling and Lifesaver.
We've also had skill workshops in: decompression, photography, tides & planning and knots, and one of our regular 'Mayday' evenings when we refreshed various emergency skills.
Still to come:
Advanced Lifesaver & Practical Rescue Management (regional courses): 14 & 15 September
Rescue skills refresher evening: 26 September
Kit Care evening: 19 October
First Aid for Divers: 31 October-14 November
Rebreather trydive: 28 November
For up-to-date information and booking details for all training, see the training programme on the website.
Sports Diver Course starts 19 September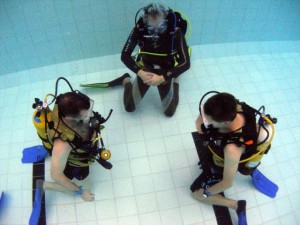 Our next Sports Diver course will run over six Thursdays, 7.00-9.30pm. We will run two lectures a night on some evenings, fitting pool work in as a bit of 'light relief'.
Cost £80 for Clidive Ocean Divers
£110 for Clidive members who are cross-overs from other agencies (who require extra materials)
(Add £100 in Clidive and BSAC membership fees for non-members)
If you would like to join the course – or know somebody who would – please contact training@clidive.org as soon as possible.
There will also be an open water training weekend for OD/SD trainees on19/20 October. Contact training@clidive.org for more information.
Next Try Dives: 5 & 12 December
Got friends or family who fancy a go? Tell them to email training@clidive.org to sign up. More information on the website here.
…and a party still to come
5 October 2019
Members past and present should by now have received their email invitation to Clidive's 50th birthday party celebrations.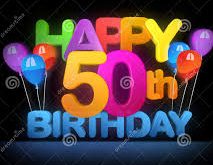 Apart from the party itself, there will be a special club night on 3 October, when Keith Holman will bring some of his 'vintage' dive kit to the pool. We will also be running RIB trips on the Thames during the day on Saturday, and Keith is organising a past members' dinner on Friday 4th.
If you haven't had your invitation or you have lost it, please email me and I will forward it: elaine@clidive.org
If you haven't bought your party ticket, buy it now!
Pembrokeshire – one place free
21/22/23 September 2019
I have one place available on the hardboat long weekend in Pembrokeshire – minimum Sports Diver. Contact elaine@clidive.org for more information and to sign up.
Congratulations corner
So, on to recent achievements (and apologies if anybody has been left off the list!):
Ocean Diver: Łukasz Koziarski, Martin Boxall, Clarissa Horilczenko, Luca Perer, Mackenzie Perer, Yatharth Manuja, Jordy Lea, Jakub Kolodziej
Sports Diver: Nick Silk, Thomas Ajose
Advanced Diver: Nick Harrison, Elaine Hendry
First Class Diver
Two of the intrepid five have completed this so far: Nick Barter (FCD no. 1003) and Chris Wilson (1004). Gillian Bell, Phil Page and Bart Wagrowski have been successful in two out of the three elements, and just need to pass the theory exam.
Other awards
Gillian Bell: Diver Cox'n Assessor, Compressor Operator Instructor
Phil Page: ADP (Accelerated Decompression Procedures) Instructor, Twinset Instructor
Nick Barter: ADP Instructor
Ian Baker: Clidive Ratified Cox'n
Eleanor Partridge: Qualified Cox'n
+ numerous compressor operators, Buoyancy & Trim awards and ADP qualifications, boat handlers and Theory and Assistant Instructors
Planning 2020
Tuesday 15 October, 7.00pm – Lord Clyde, Essex Road
Every autumn we hold an open meeting to discuss the dive programme for the upcoming season. Please come along with ideas and suggestions, especially if you want to organise a trip yourself.
Diving Officer Chris Wilson also has some questions for members – even (or especially) if you can't come to the meeting, please drop him a line with your thoughts on:
What was the Clidive trip you enjoyed the most this year? Why?
What Clidive trip do you wish you could have gone on but didn't? Why?
What trip(s) does Clidive do too much of?
What trip(s) does Clidive not do enough of?
Any other thoughts on last year's dive programme/individual trips?
Email chris on: chris@clidive.org
…and buying new kit
Dive Show, 26th/27 October, Birmingham
The Birmingham Dive Show is a great place to sample a wide range of dive kit and possibly pick up a bargain.
A number of Clidivers will be there on Sunday 27th. If you're interested in joining us please email chris@clidive.org. We'd be very happy to help you choose dive gear and advise you on various options, or just meet up for a pint!
Down with the kids
At the beginning of August, Clidive gave a dozen youngsters a taste of snorkelling and scuba diving as part of Islington's free Summerversity programme.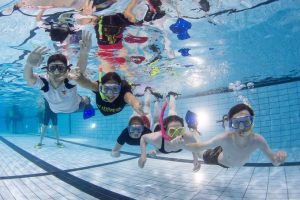 Thai Cave Rescue: How we got them out
30 October, 7.00pm
Clidive members are being offered a 20% discount on tickets for this talk by Josh Bratchley – one of the cave divers who rescued the football team from the Tham Luang cave in Thailand.
Discount price: £12 (normal price £15)
Please contact chris@clidive.org for the discount code.