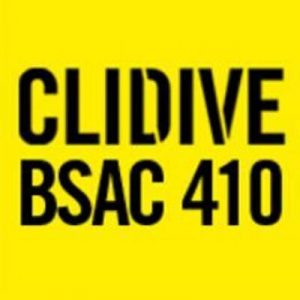 Welcome to the latest monthly Newsplash, in its new blog format. Our aim is to publish a short news blog each month, written for members, but viewable by anybody interested in the club.
If you have any items that you would like mentioned or any suggestions for new content, please send them through to me: elaine@clidive.org.
Congratulations Corner
Our posse of instructors continues to grow. Congratulations to: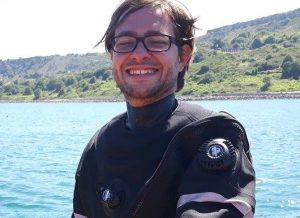 Tomek Witkowski, now a fully qualified Open Water Instructor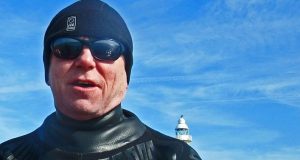 Nick Harrison, who passed his Practical Instructor Exam (PIE)
Training News
We are currently busy training a dozen or so Ocean Divers and half a dozen Sports Divers, so all the instructors are fully occupied. However, that hasn't stopped Chris and Bart from putting together an initial Winter Training Programme aimed at all members. See the current version here: https://www.clidive.org/training/training-programme/.
It will continue to be updated, particularly with winter boat-handling practice. In the meantime, highlights include a knots evening, first aid for divers, and opportunities to take the VHF radio exam.
Annual General Meeting – 24 November
This year's AGM will be held at the Parcel Yard Pub in King's Cross Station. Full details will be sent to members in due course.
The year will be reviewed, a new committee will be voted in, and a number of important issues will be discussed. Please note the date in your diaries – it's important we have a good turn out to meet the requirements of our club constitution.
Christmas is coming…
…and Preeda will soon be selling tickets for the Clidive Christmas party. Be there or be very dull and unhappy.
Date: 9th December, 7pm until late
Venue: Hoxton Street (details will be on the tickets)
…and so is next year's dive programme
On Tuesday 3 October, a large contingent of old and new club members attended the annual dive planning meeting. This is an opportunity for members to talk about what has worked well and less well in this year's dive programme, put forward suggestions for next year and volunteer to organise trips. Members who aren't yet qualified to run a trip can be linked up with those who are.
By the end of the evening, the long list of potential trips included: Firth of Clyde, St Abbs, Swanage, Isle of Man, Portland, Plymouth, Chichester/Littlehampton, the Scillies and the Red Sea. As ever, the final programme will depend on the availability of boats, boathandlers and enough days in the year.
The full programme will be revealed at the Christmas Party and put on the website around the same time. Early booking is critical for some trips where we have to pay large deposits. It was agreed at the meeting that we should be clearer about these deadlines and send more frequent updates and reminders, in order to avoid having to cancel trips.
Please be ready to sign up early to avoid disappointment.
…not that this year's is quite over
The last scheduled trip of the season is about to take place, with a group going out to Madeira – a new site for Clidive as far as I'm aware. We shall look forward to reading the trip report.
I am also awaiting reports from various members on the trips to St Abbs, the Farnes and Plymouth in August, and on September's trips to Marseille. The latter involved several Clidivers practising their French when the wheel (la roue) fell off the trailer (la remorque) as Yellow was being launched. Clearly a new skill development course – Basic French for Intrepid Divers – needs to be added to the Winter Training Programme!
I will email a notification when the trip reports are posted.
Other social events
In between all the training and dive planning, you need to set aside some time for a full schedule of social events. Coming soon, we have:
3rd November – Karaoke organised by Richard Kelly
6th November – "Diving HMS Victoria" by Dave Lock; talk 7:30-8:30pm; Troy Bar, 10 Hoxton Street, London N16
20th November – "Ghost Fishing in the UK – Cleaning up Scapa Flow" by Dr Rich Walker; talk 7:30-8:30pm; Troy Bar, 10 Hoxton Street, London N16
Tickets for the talks cost £5. For details of events and tickets, contact preeda@clidive.org
Don't forget to buy your t-shirt!
Preeda is selling some very stylish t-shirts, which also happen to be excellent value. At only £10 each, can you afford NOT to buy one? See her at the pool on Thursdays, or email her on preeda@clidive.org
The next Newsplash will be published mid December.