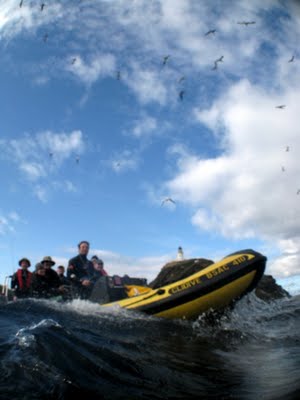 After being beaten back by heavy weather a couple of days ago, we made it back out to Out Stack and Muckle Flugga this morning. It was a bit swelly, and resembled diving in a washing machine, but still one of the best dives in the UK.
(If you care, we are not in fact going diving from a banana. That's what fish-eye lenses do a RIB.)
As for the diving, Friday at Out Stack came complete with huge baitballs of saithe swirling around us throughout the dive.