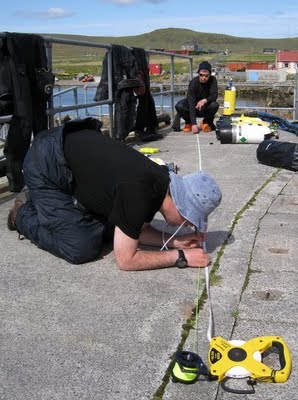 (Ben praying to the Norse gods of wind, yesterday afternoon)
One of the disadvantages of going on a diving trip with first class divers and advanced instructors in tow is that they want to do things like measure and draw scale plans of wrecks. Some of us find this troublesome, because it leaves little or no time on the dive for spotting and photographing sea slugs. But it said in our expedition plan that second and subsequent dives on the E-49 would be used for surveying and sketching the wreck, so that's exactly what we did.
Annette hatched a plan, which somehow left her with the best bit of the wreck to investigate. Underwater tape measures and marked lines were set up and off we went.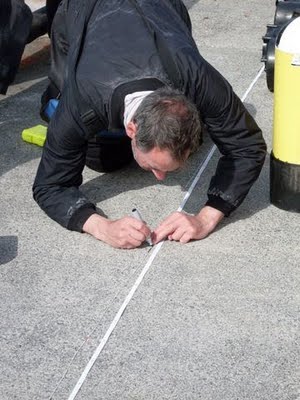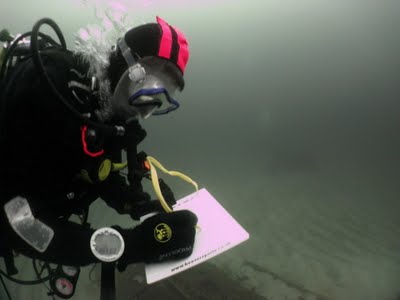 (Sharon sketching the conning tower.)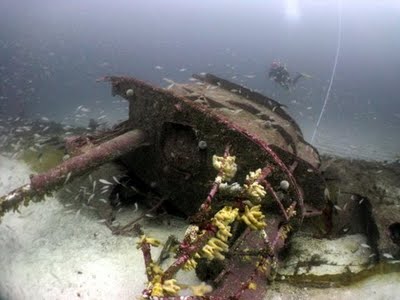 (Visibility still just about acceptable).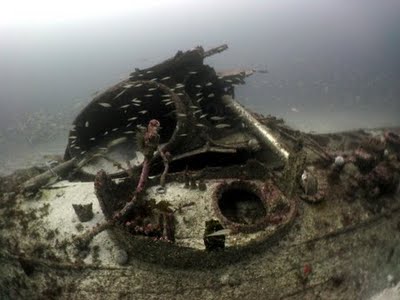 Completed sketch plan to follow, once Sharon has finished drawing it up…