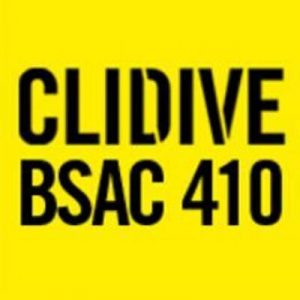 Welcome to Newsplash.
In this bumper edition: Diving Conference highlights – a peek at 2020's dive programme – the AGM (please be there!) – our 50th Anniversary celebrations – Christmas Party reminder – new qualifications – Try-dives and Ocean Diver course  – learn how to spot marine mammals – Clidive photo competition winners.
Enjoy!
From the Diving Officer
BSAC Annual Diving Conference
This year's Conference was once again jam-packed with interesting talks. There's a full report in the December issue of SCUBA magazine, but here are my highlights:
BSAC's membership is growing again after many years of decline, mainly through new members joining following a lot of initiatives to increase membership. Retention is being looked at next. There was a reminder to review your club on Google maps and Facebook. Please review Clidive!
The RNLI reminded people to carry a surface detection aid, eg a whistle, flag, DSMB, torch or even a Personal Locating Beacon.
Dr Neil Pollock gave a very insightful talk on technology and diving, and on not relying on it too much. His message was: keep using your brain. He also reminded us that more time decompressing or doing a safety stop is always better than less.
The incident report looked at the incidents of Immersion Pulmonary Oedema (IPO) and suspected IPO that have been uncovered and recognised in recent years. You can read more about IPO – a relatively newly recognised diving issue – here.
Prof Simon Mitchell spoke about human factors, and reminded us that checklists are viewed as vital in medical and airline situations, and should be used extensively in diving. Remember your buddy check! And boathandlers – remember the boat checklist!
Some Clidive highlights:
Clidive featuring prominently in the intro video (that's us doing the donut!), mentioned in the expedition awards for Normandy, nominated for the Handa trip, and photographed in Scapa.
The first class diver awards :)
I'd highly recommend checking out the excellent talks and the opening video here.
2020 Sneak Preview
After a successful and interesting dive planning session, I've been working on the dive programme for next year. The final details are still being worked out, but we're going to have some cracking diving, including:
The Scilly Isles

Falmouth
Lundy
Pembrokeshire
Cyprus
Dartmouth
West Bay
Portland
Plymouth
The Lake District
The final plan will be released at the Christmas Party, and will be posted on the website the day after.
Chris Wilson
Annual General Meeting: Friday 29 November, 7.30pm
Venue: The Trinity Bell, 18-22 Creechurch Lane EC3A 5AY
All paid-up members should have received notification of the Clidive AGM. Please make every effort to attend this important meeting in the club's year – an opportunity to put questions to the committee and have a say in how your club is run. A light buffet will be provided.
The AGM is also when we will elect the 2020 committee. There are six elected positions for which anyone can nominate or be nominated, either in advance or at the AGM. Please contact secretary@clidive.org for more information about this, or any of the positions:
–       Chair
–       Treasurer
–       Secretary
–       Diving officer
–       Equipment Officer
–       Membership Secretary
NB You need to be an Advanced Diver and preferably an Open Water Instructor to be the Diving Officer.
In addition to the elected positions the Treasurer, Diving Officer and Committee appoint:
–       Diver Development Officer
–       Training Officer
–       Social Secretary
–       Webmaster
–       Bosun
–       Marketing & Communications Officer
–       Environmental Officer
–       Van Officer
Fighting fit at 50
In case you hadn't noticed (and there's really no excuse for that!), Clidive is 50 this year. Apart from showing that 50 is the new 21 with THREE expeditions and FOUR new First Class Divers, we held an extended celebration at the beginning of October, involving lots of current and past members.
 Vintage Try-dive
On the Thursday, Clidive honorary President and national treasure Keith Holman trekked up from his current abode in Torquay with a car-load of historic dive kit for people to try in the pool. Intrepid members 'had a go' with a twinhose, diving helmet, ABLJs (Assisted Buoyancy Life Jackets – the predecessor to the BC) and one or two items whose function wasn't totally clear.
Thames RIB Trips
On the Saturday, Nick Barter and a small team of assistants ran three boat trips on the Thames. 30 current and past members and their families enjoyed a privileged view of the river as they journeyed from Greenwich into central London and back. Our thanks to Greenwich Yacht Club for providing an excellent base for the day.
The Party
Newly co-opted Social Secretary Nick Allibone (aka 'Junior', due to a preponderance of Nicks) played a blinder, organising our party at The Commissary Bar & Kitchen – we don't do anything as untrendy as a pub in this part of London!
The venue was appropriately situated next to the waters of the Regents Canal, although diving was not encouraged.
The evening boasted: probably the biggest buffet ever seen at a Clidive party; kegs of real ale (other drinks available); decorations designed by Clidive's resident artist Marysya Rudska; a rolling display of 'Clidive through the ages' photos; a wildly over-the-top cake courtesy of Clidive baker Jon Hubb; and a commemorative t-shirt, also designed by Marysya.
Most importantly of all, it boasted a mega-shoal of current and former members, some of whom had emerged from some very distant woodwork (wrecks?).
Short speeches covered memories of Clidive past and highlights of Clidive present and future, and were followed by the 50th Birthday Photography competition, organised by Nick B. Category and overall winners were chosen by popular vote (i.e. raucous cheering) – you can't argue with democracy. The winning photos are at the end of this blog.
A huge vote of thanks must go to all those mentioned above, everybody who made the effort to attend, plus everybody else who helped out behind the scenes, especially: Emma Stacey, Nick Harrison (aka 'Senior') and Clidive Chair Neil Rickards.
T-shirts still for sale
Cost: £10
We still have a limited number of 50th anniversary t-shirts for sale in a range of sizes.
Email Nick Harrison if you want to invest in one of these timeless masterpieces: nick@clidive.org
Christmas Party
Saturday 14 December, 7pm
Why have one party a year when you can have two? Hopefully you've already put the date in your diary, polished your sparkle farkle and transferred your ticket money, but just in case…
(nearest tube: Bank/Monument)
Cost: £10 per person
There will be buffet food, a Christmas Jumper competition and, of course, a raffle, which will include the amazing underwater-themed art-work created by Marysya for the 50th birthday party!
Finally, we will enjoy that ancient Clidive Christmas tradition: the publication of next year's Dive Programme. See your buddies' eyes light up as they spot their favourite destination; enjoy their surprise at somewhere they've never dived before. [NB The programme will also be published on the website the day after the party.]
Please transfer your money as soon as possible to:
Sort Code: 20-01-58
Account No. 30231142
Account Name: Clidive BSAC 410
Reference: XMAS19
Congratulations Corner
Congratulations to the following, who have gained new qualifications since the last Newsplash in September:
Ocean Diver: Olga Pikhlyk & Suzanne Page
Sports Diver: Magda Pawelko, Jean-Baptiste (JB) Pingault, Stepan Kozlov, Cal Dyson
First Class Diver: Gillian Bell & Phil Page, who joined Chris Wilson and Nick Barter at the highest level of BSAC qualification available
Open Water Instructor: Debbie Pippard & Giovanni (Gio) Corriga
Theory Instructor: Mark O'Loughlin
Diving for All Instructor: Chris Wilson
RYA Short Range Certificate (SRC) Assessor: Colin Yule
Diver Cox'n: Mark O'Loughlin
Know somebody who wants to learn to dive?
Ocean Diver Course: starts 23 January 2020
Cost (pool + theory): £201.50
Our next entry-level course will run from the end of January until early March. More information on the website here.
We recommend anybody wanting to learn to dive with us takes a Try-dive first.
Try-dives: 5 & 12 December 2019
Cost: £10
We still have a few places left (mostly for the 12th).
If you have friends, family or workmates who are interested in trying our wonderful sport, get them to email us as soon as possible on learntodive@clidive.org.
ORCA Marine Mammal Surveyor Course
Date: 24 January 2020
Cost: £79
Would you like to be able to tell the difference between a porpoise and a dolphin? ORCA – a charity dedicated to studying and protecting whales, dolphins and porpoises in the UK and European waters – is running its Marine Mammal Surveyor training course in London.
The course teaches members of the public how to survey for whales, dolphins, porpoise and other marine wildlife from ferry routes across the UK. Once you have completed the course, you can become an ORCA member and  apply to participate in their offshore surveys – ferry tickets (and cabins on overnight sailings) are provided free of charge.
You can find out more about the course here:  www.orcaweb.org.uk/train.
50th Birthday Photo Competition Winners
Category: Video (see the full video here)
Category: UK Diving
Category: Overseas Diving
Category: Share the Adventure + Overall Winner