I joined Clidive in the middle of 2013 after an unexpected free try dive at Ironmonger Baths. I'd gone along for a normal swim and ended up cruising around the bottom of the pool with all the dignified balance and poise of a porpoise walking down Oxford Street. Writes James Stafford.
Impressed and inspired by the fact it was possible to learn to scuba dive in the middle of London, it wasn't long before my wife Helena and I joined Clidive. Our original ambition was to become competent enough to take a diving holiday later in the year somewhere warm and probably far from cold, damp and dark Blighty.
We didn't know much at all about BSAC, we simply knew that if we ploughed through the opening courses being offered (Ocean Diver and Sports Diver) and got some experience on a few trips we would hopefully be able to take a week-long trip on a boat on some exotic seas somewhere.
By the time we got our qualifications we were hooked on UK diving and thrilled to have found Clidive (the club was also a fantastic addition to our social lives). Being competent enough to go for our glamorous diving trip somewhere hot was now an added bonus, it had long ceased to be our main goal. But what was so great about learning to dive the BSAC way – and to be taught the ropes by the experienced gang at Clidive – was the confidence it gave us when we finally came to diving in warmer seas with a mixed bunch of divers with completely different skills, backgrounds, training and equipment.
To Egypt and below
In late October we signed up for a last minute diving trip to Egypt with a week-long liveaboard upon the Red Sea.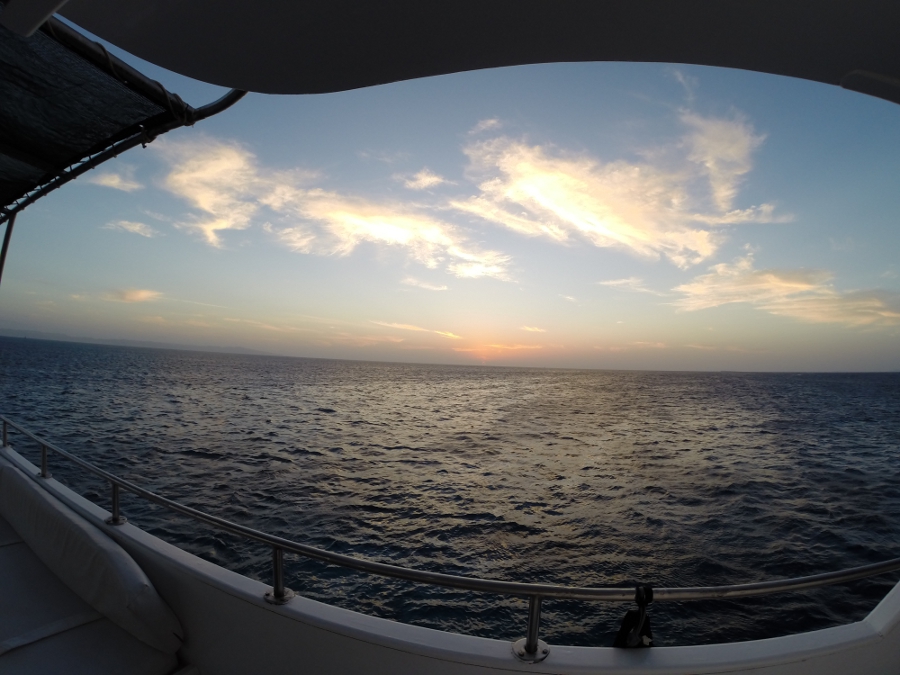 This was our first time in the sea without Clidive members 'looking after' us (indeed, we were the only BSAC divers on the trip). But we knew that if we kept to the basics of our training we would be fine. Sure enough, the vigilant attitude installed in us by Clidive paid off as soon as we got aboard the boat. We made sure to give the equipment we rented a thorough checking over and found a few things to be concerned about and which we insisted on being replaced or adjusted. Does anyone really want an Octopus that doesn't do anything?!
Whilst the octopus was an obvious thing to be fixed, a few of the more 'minor' concerns we pushed hard for the crew to fix. Other divers on the boat may have been more relaxed, but our BSAC training had really hammered home to us how vital confidence in your gear is. We weren't going in the sea without everything being right. There really is no such thing as a 'minor' equipment issue.
Similarly, on our first dive we realised how important it is to be confident in not only your ability, but that of your partner. We could see instantly, simply by watching others kitting up, that we were going to be in a group with divers of all abilities from complete beginners to seasoned veterans. Without wishing to sound cruel, there were some people I would have been worried about being able to get me out of a bath tub, let alone out of a World War II wreck on the bottom of the Red Sea.
That's why the buddy diving system practiced by the likes of Clidive is so important. Helena and I knew we were both looking out for each other and that we both knew each other's abilities, equipment and style.
We were also surprised to see we appeared to be the only people in the group of 24 divers carrying out any kind of buddy check before the dives. We dived on average four times a day and often the time between the call to get ready to dive and actually diving in was a short one. However, we always made sure we did our buddy check, no matter how odd or amusing it may have looked to other divers with us. Again, it was the routine and mind-set given to us by Clidive and BSAC which gave us the confidence to do this, whatever the external pressure or views from other divers.
BSAC + Clidive + Egypt = Trip of a lifetime
Our Egyptian diving trip was one of the best experiences of our lives. We managed 21 dives, including four night dives, during the week.
We saw everything from schools of dolphins, to giant turtles to moray eels. The clarity of the water and variety of wildlife was incredible. As well as the natural wonders we saw a superb array of wrecks, most impressively the famous SS Thistlegorm, which sank in the second world war. The blend of sea life and wrecks added up to make the week the perfect diving experience.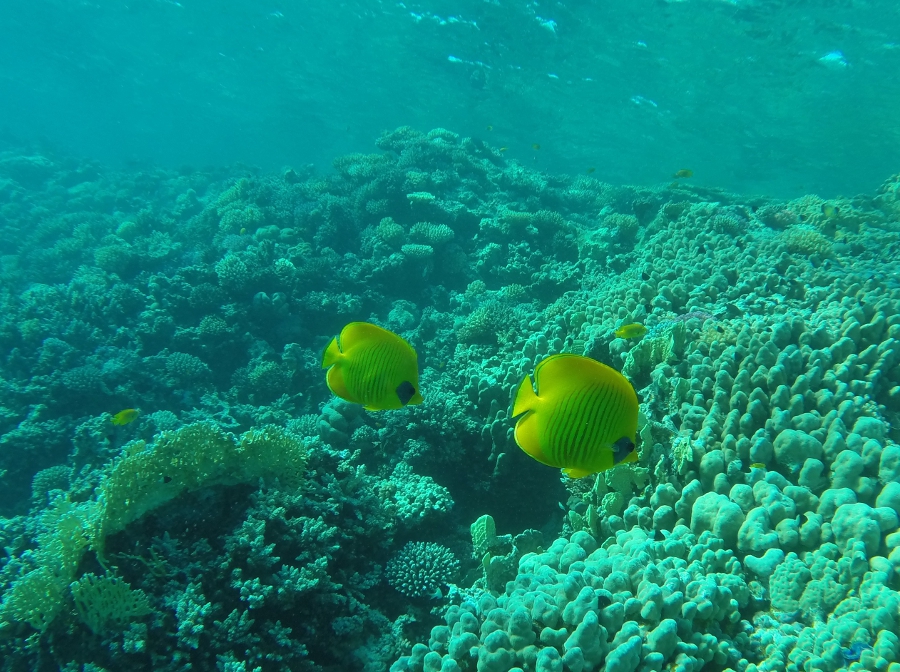 We have only trained for diving the BSAC way, so obviously can't compare it to other dive schools and methods. However, we know it was the one that worked for us and made us feel safe, confident and relaxed when in open water.
For anyone in the UK looking to learn to dive abroad, I would seriously recommend BSAC as the way to go. And if you live in London, well, it has to be Clidive!