by Anastasiya Grachova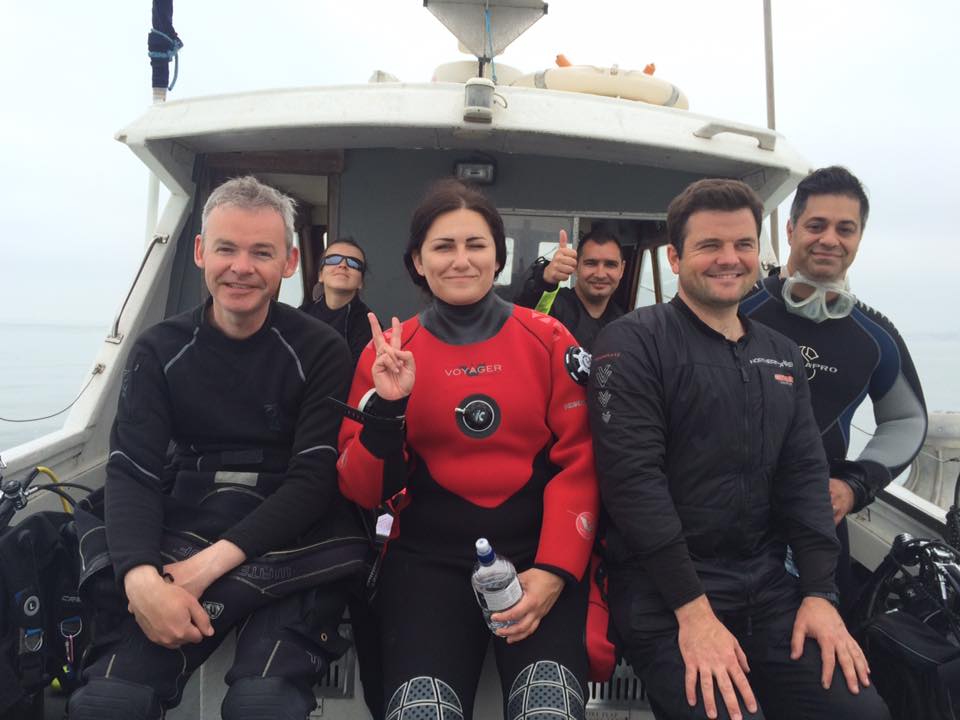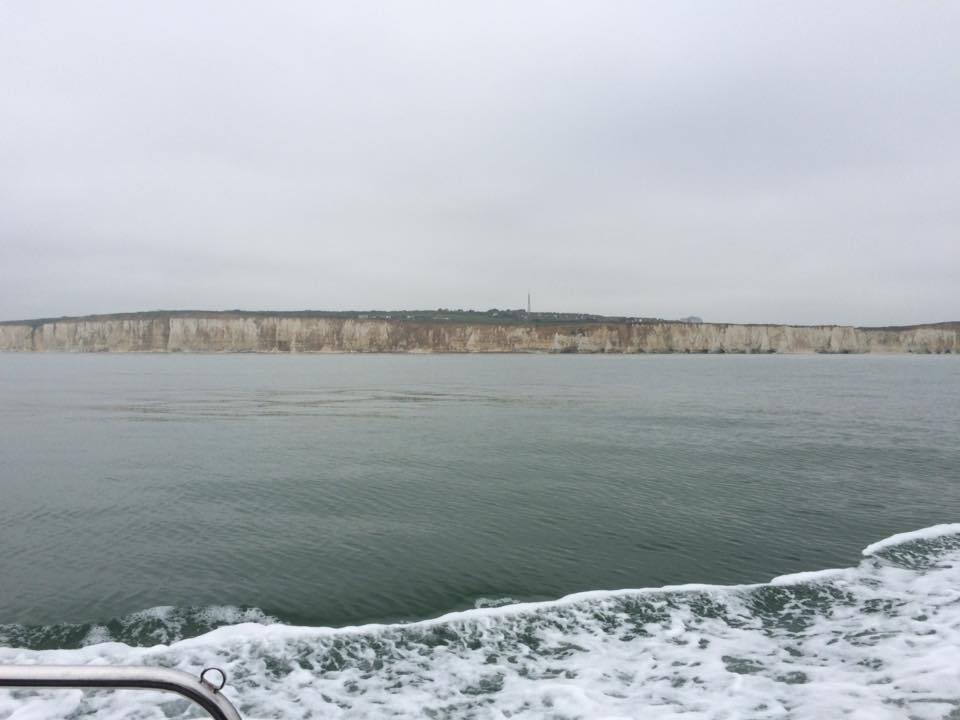 This June I had my first experience of diving in Newhaven – a popular Clidive destination for a one-day dive getaway. Newhaven makes an ideal short diving trip as it is easily reached by an hour and half drive or a train journey.
Even though the day started very early for all of us and the morning was foggy, seven brave divers gathered in Newhaven marina full of energy and ready for an adventure. The marina was conveniently located next to Newhaven Scuba Centre where the majority of us hired all needed equipment.
We were diving from a hard boat, which was a very comfortable and relaxing experience. The skipper was helpful and friendly, and provided us with hot beverages and the most delicious home-made scones in between the dives.
First Dive: Inverclyde Wreck
The Inverclyde is a 1914 steam trawler. As soon as we descended it became clear that the visibility wasn't on our side, as the plankton was in full bloom… Although the wreck was teeming with life, it was hard to appreciate it when you can only see patches under the torchlight. We saw loads of crabs, a beautiful yellow nudibranch and at some point I nearly put my hand on a massive lobster, but luckily removed it at the last moment (phew!).
Second Dive: Seaford Ledges
This was planned as a drift dive. Between my unfortunate leaky drysuit and the temptation to eat all the remaining scones, I decided to skip the second dive and stay on the boat.
I knew I had made the right call when I saw Anne & Brian on the surface before the last buddy pair even got a chance to descend. According to Anne, the only thing she was able to see underwater was Brian's hand signalling 'thumbs up', which resulted in them completing the shortest dive of the season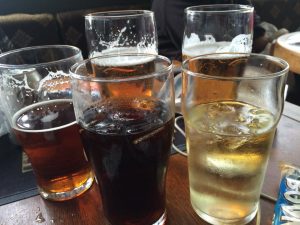 so far (that's 4 minutes, if anyone wants to break their record).
The other divers lasted a bit longer, but admitted that they had to hold on to each other throughout the dive to not get separated.
Overall the trip was good fun and everyone thoroughly enjoyed themselves, despite the challenging seabed conditions. We even managed to grab a quick drink with an unhealthy amount of Bounty while waiting for our train and were sleeping all the way to London.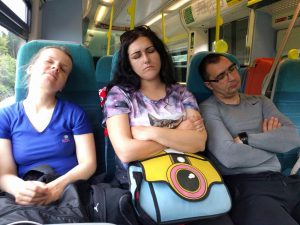 I will definitely want to do this trip again, but hope to actually see the sites properly next time.