Not a breath of wind in Burrafirth this morning. How wonderful. Then the black cloud of evil midges descended. 8 Clidivers managed to kit up and load the boat in ten minutes flat. Some of us managed to protect ourselves. Rory wandered around the slipway wearing a fetching Lidl bag, whilst Ben sported a pair of used shorts over his head. Sadly, no pictures because everyone was too busy cursing the midgies.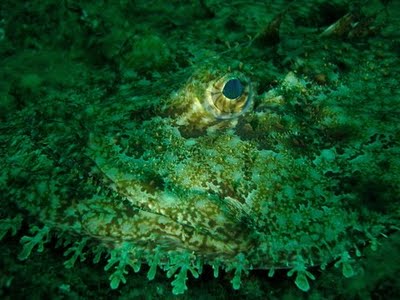 (Picture: a Clidiver this morning, after the midge attack.)
To start the diving, we found a rather nice 40m wall under a gannetry.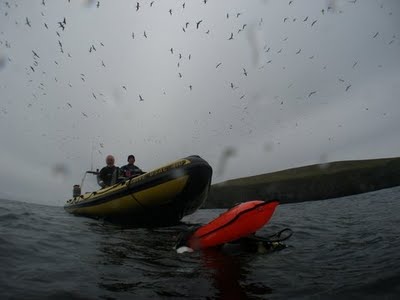 Only once the wind picked up a bit did we dare go back in for lunch.