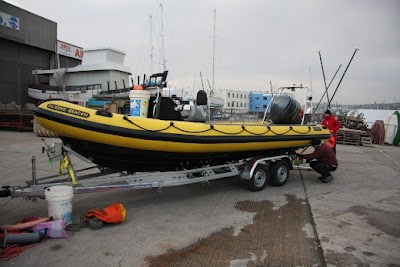 Rory preparing the new Clidive Yellow for launching on Mounbatten slip. We took recepit of the boat much earlier than expected meaning a run in over the Easter weekend at Plymouth was possible.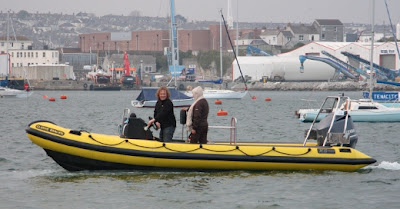 Neil Skilling was at the helm for the launch. Notice the extra length – loads of space for kitting up! We could have a party on the back of this boat.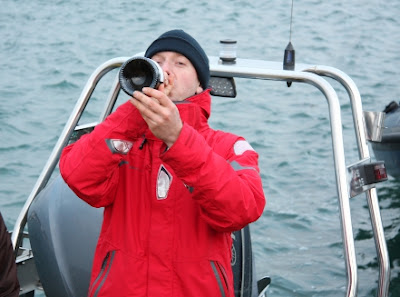 So we do! Neil Rickards celebrates with some bubbly.