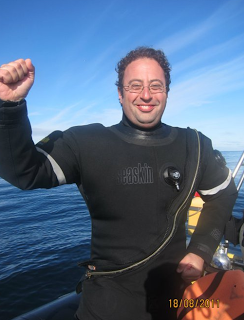 With so many great instructors, it can be hard to choose. This year, Ben was awarded this accolade due to his dedication and help with such varied training.
• Came most Thursdays during the Mad Sports diver course
• Helped Open water in Plymouth at Easter
• Ran the Open water weekend in October
• Taught on 2 BH courses, signed off 3 other BHIs
• Taught Advanced Diver theory
• became a Diver Coxn assessor
• Taught ADP theory
• became a Gas blender, then a Gas Blend instructor, taught 6 people
• Did loads of training during Shetlands expedition
• Taught 5 VHF Radio courses
• Encouraged others to do their AI
• Is loved by all the students who think he's GREAT!