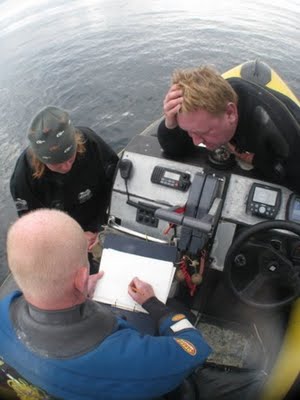 So, what's going on here? Well, this is our BSAC expedition grant mentor, the First Class JD dealing with Naomi and Mike.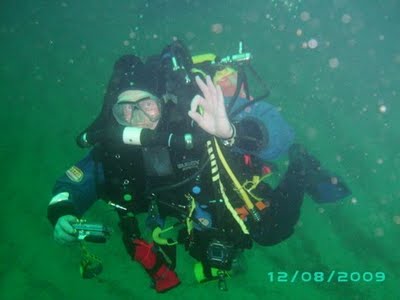 They were silly enough to ask what a triple expansion engine was. They probably were expecting a one-line answer, rather than a full schematic diagram, scribbled on the back of a dive log, together with an explanation of the key bits to look out for on the dive. If anyone from BSAC HQ is here, you're looking at a sure fire winner on next year's National Instructor exam…
This morning, we tested out our new found knowledge on the wreck of the Tonis Chandris in very good visibility. A lovely dive, with all the bits of that triple expansion engine nicely on display. We had to beg JD not to upload his diagram.