Finally I have dived Lundy Island!!!
12 Lucky Clidivers headed off for Ilfracombe, North Devon for the chance of some fun-filled diving with Seals in the UK's first marine reserve.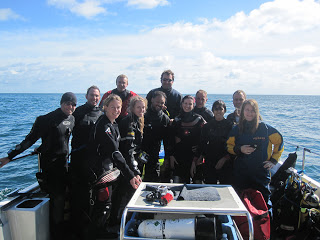 The seas may've been rough and the journey a tad challenging but we were not disappointed when we got there and who would have thought that a 6 metre 'kelpy' dive could be such fun, but then again we were accompanied by some beautiful and inquisitive buddys….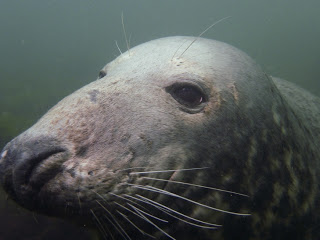 (picture courtesy of Daniel Massie)
Unfortunately gale force winds ended the trip early but at least we got there for 2 days and enjoyed some great diving.
by
Martin Rishton