After le Veyron we took a box of cheese and some vin rose to the lighthouse and had a leisurely lunch. Most pleasant.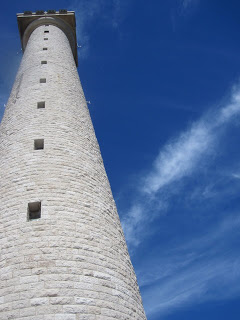 We then jumped off the boat whilst still moored up at the quayside, turned left, swam for 10 metres and dived the wreck of the Dalton.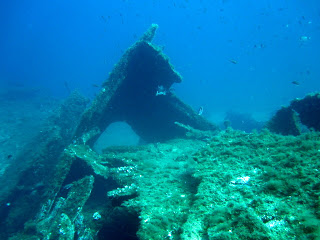 We followed that up with a third dive on the wreck of the Chaouen. You don't need an echosounder to find it, the boat handler just drives along until he or she can see the top of the wreck in 15m from the side of the boat.