On Monday the swell had calmed down so we made it to the runnel stone for our first dive of the day. The runnel stone is a pinnacle littered with wrecks such as the city of Westminster, and carpeted in jewel and ploumose anemones
–
a fantastic dive.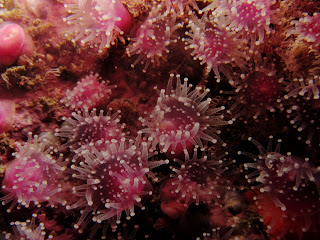 After a pasty stop in Porthgwara for lunch we set off for a dive at long ships. Annoyed at not seeing a basking shark on Sunday, Joli was soon screaming with delight as she spotted one in the distance. The shark circled three of us in the water several times before losing interest and swimming off.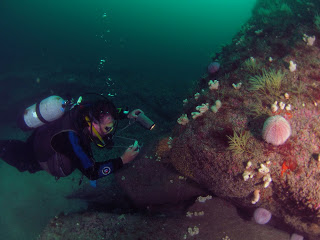 On to the longships.. With at least 20m of vis and more colour than I've experienced previously on any dive in the uk, diving at long ships was a great experience and made me understand why Clidive return to penzance year after year.
Without doubt, this was my best day of uk diving to date.