The Old Forge pub in Inverie bills itself as 'Mainland Britain's Remotest Pub'.
On the shores of Loch Nevis on the Knoydart Peninsula, north west Scotland,
with no road access and relying on boat links from the port of Mallaig, Inverie
has certainly got a fine set of travel and logistical challenges. Where better,
then, for Clidive to base itself for a spot of west coast expeditionary diving?
Actually, it's not all that bad. Yes, gaining access to a Co-op supermarket from Inverie does indeed require a boat. Luckily we have one of those with us, a big yellow one. Plus, there's a swarm of small ferries buzzing backwards and forwards from Mallaig everyday, to ensure everyone has a chance to sample Inverie's unspoilt remoteness.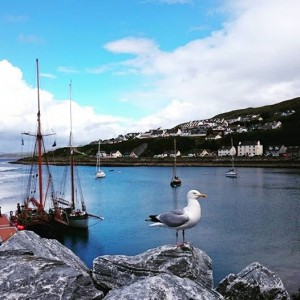 Air fills are something more of a challenge, but not an insurmountable one, and let's not linger on that when we can talk about the quality of the diving, the incomparable scenery, whales, dolphins and excellent company. The Old Forge is pretty good too.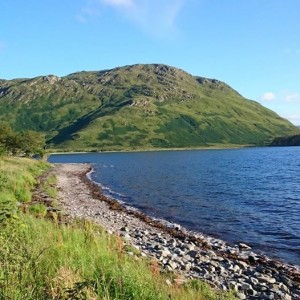 The weather? Well there's plenty of it, and this is the west coast of Scotland, so it's all part of the package. Some days were good, and some not so much (the afternoon of Biblical rain which washed bits of road from wasn't a particular high spot). However, like the logistics, the weather didn't stop us doing anything we wanted to do.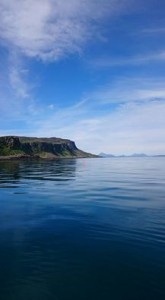 Nearly all the dive sites were new, and they were, for the most part, winners. Mostly pinnacles with drop offs, they were covered in life, both benthos and small schooling fish.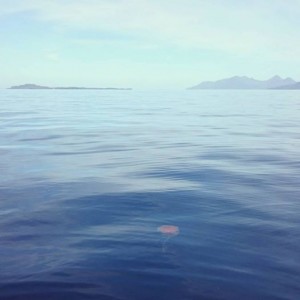 The sites were generally light and bright, and the visibility rather good. Sites along the shores of Loch Nevis itself on the windy days were surprisingly high quality. Further afield, new reefs to the east of Bo Fascadale were jaw-droppers, and the Point of Sleat also provided some really good quality dives. One wreck, a large WWII minelayer in Loch Alsh, the Port Napier, was very popular. There was less unanimous approval of the brisk drift through the narrow and very tidal Kyle Rhea sound nearby.
On most days at sea we enjoyed the sight of minke whales, grey seals and harbour porpoise, and were also joined by a group of bow-riding common dolphins on our way home one day.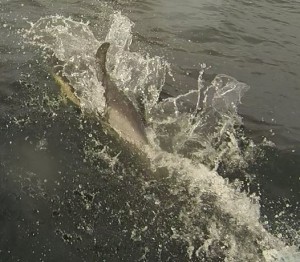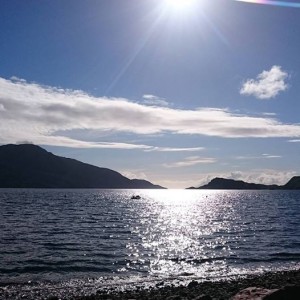 We had a really great week. It can be hard-going diving in new places where all the facilities aren't laid on. However, Ben had organised it thoroughly, and we all hefted many cylinders up many steps (and then back down again) to make this a successful, interesting and enjoyable dive expedition in one of themost beautiful places in the world. Many thanks to everyone!
Suze